Understanding YOU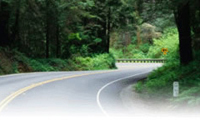 Managing and growing your assets coupled with protecting them is foremost in your thoughts. How, where and when to invest and deploying your hard saved resources and utilizing them to your greatest advantage can take considerable time and expertise. This is why many individuals, athletes, actors, small companies and large corporations rely on a trusted Financial Advisor that understands and listens to their personal needs and goals. I have been providing trusted advice and service to clients for 22 years and welcome the opportunity to, in confidence, discuss your own.
I will work with you in developing personalized strategies, unique to your specific needs, goals and quite frankly, dreams. From seeking the accumulation of wealth to creating income flows to planning toward preserving and transferring your wealth; I am focused on your success, always. In good markets and bad there are always opportunities and options. I am committed to your future in any climate.
Understanding You:
This is easy to say, but it starts with our first meeting whether by phone or in person and listening to your needs and the parameters of our financial relationship. This is an ongoing and growing relationship; it is important to have a solid foundation and clear expectations. This includes the full scope of what I can provide and provides me insights as to how best to proceed.
This is vital in developing a truly comprehensive wealth management plan.
Gathering up all those eggs!
I know the old adage. "don't put all your eggs in one basket!" Well, quite frankly you don't need to, but with our my ability to gather all your holdings in aggregate, I can help track your overall portfolio and provide truly comprehensive research of all your assets and assure there are no overlapping of asset classes or areas in which you have no investments, but wish you did! This is a time to look at old annuities, life insurance and even discuss that long term care plan that is a mystery!
This is an important step, it takes a strong look at just where you are at in the financial planning process and how best to proceed in pursuing your objectives.
Providing research on what you own, and should you?
Gathering up your assets and taking inventory is one thing, but the next step involves careful scrutiny and evaluation of what your current asset mix is and has been doing for you. Is it even doing what you thought it was? Is it even what you thought you bought? This is no time to stick your head in the ground, I will carefully research and review your portfolio.
This is how best to ascertain where your assets are and whether or not they need to be adjusted to meet your current needs! Every car needs a tune up as does your financial portfolio! Don't just keep driving!
So what is the prescription?
The next step is recommending and implementing any needed changes or augmenting your existing plan. Through careful research and evaluation it is time to put together an asset allocation of financial tools and strategies to get your wealth back to work, or at least at a better job! This involves sharing suggested initial changes and clarity on the new course of action...
This allows me to align your objectives with solutions, strategies and investments tailored to work towards your specified goals!
Eye on the prize, horizon and open!
The markets and investments are ever changing. How clients should be allocated not only depends on their unique needs but also their risk tolerance. Maintaining a vigilant ongoing review of your wealth strategy and investments and best adjusting to current market conditions is paramount in meeting any financial goal. My focus is on tomorrow's news, yesterday's lessons and the ever evolving actions and adjustments required to be taken in keeping the goals of clients and their portfolios, foremost in my stewardship.
*No strategy, including asset allocation, can ensure success or protect against a loss.